Animation vs. Live Action: Which Is Right For Your Video Goals? (Ep. 93)
by TODD HARTLEY, on Jun 13, 2017 11:29:00 PM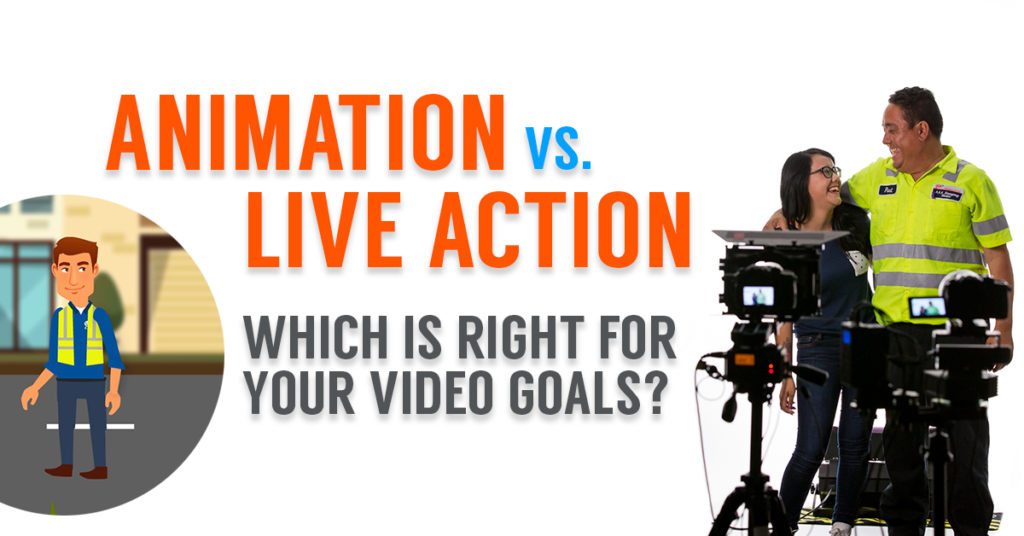 Remember Saturday morning cartoons?
Getting up early to sit on the couch with your favorite bowl of cereal…
Laughing at reruns of Tom and Jerry, Looney Toons, or Teenage Mutant Ninja Turtles…
Well, I have some good news: animation isn't just for kids anymore.
In fact, it can be a highly effective business tool.
Not only is animation a cost-effective alternative to live action footage, but it also has some significant advantages in the clarity department.
So before you hire a production team and organize your shoot day, consider your business goals. Because in some cases, animation is a better option.
In this podcast episode, Marcus and I explain the advantages and disadvantages of both animation and live action video. Be sure to give it a listen!
If you like the show, please leave us an honest rating and review on iTunes. You'd really be helping me out!
NOTE: You can also listen to the episode here, or download the episode to your device (right click and save).
In This Episode, You'll Learn:
Why animation helps simplify complex ideas or topics

How to get the most effective video with a tight budget

Why animated videos have a longer lifespan than live action footage

The advantages and disadvantages of animation

How viewers respond emotionally to animation vs. live action

When to choose live action over animation to generate ROI

Which is the most persuasive type of video
Links & Resources
Tweet me

@TheToddHartley

if you're a new follower and want to receive a personalized video from yours truly

Gain access to our free Video ROI mini-course by signing up

here

Pitch us

a question that we can answer in a future podcast episode
See some examples of strategic animation videos below:
Don't forget to watch the blooper reel from WireBuzz's ROI Mini Course!
Thanks for Listening!
Thanks so much for listening to the show! Don't forget to subscribe on iTunes to get automatic updates when new episodes are available.
If you enjoyed the show, please share it using the social media buttons you see on the left.
Also, it would mean a lot to me if you would leave an honest rating and review on iTunes. Ratings and reviews not only help me serve you better, but they make a huge difference in the show's ranking on iTunes.
If you have any questions you'd like featured on the show, or if you would like to suggest an expert (yourself included!), please let us know HERE.