How to Improve Your Account-Based Marketing Strategy with Video (Ep. 97)
by TODD HARTLEY, on Jun 27, 2016 1:07:00 AM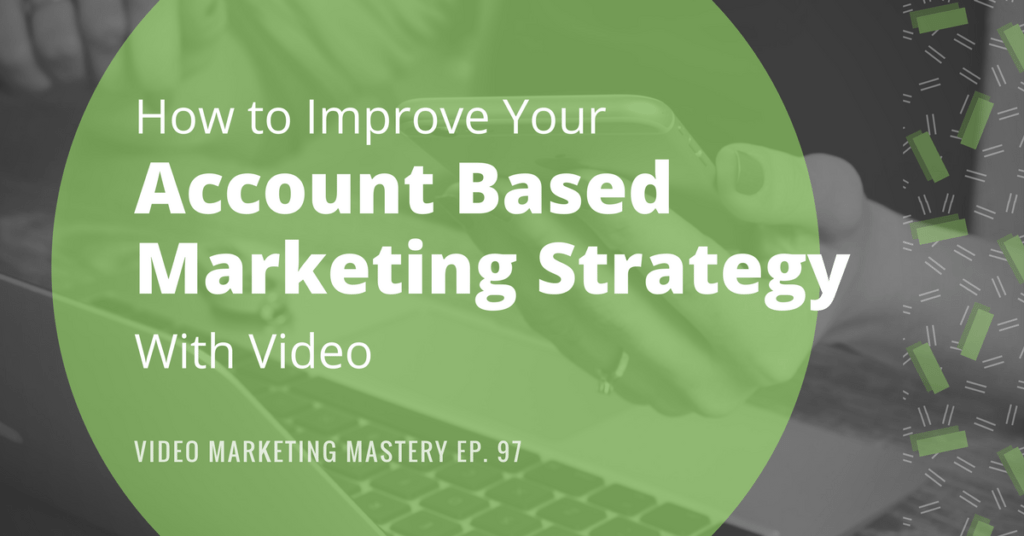 We'll be the first to admit…
Inbound marketing isn't the best strategy for every business.
Depending on what kind of products or services you offer, you might be better off targeting a clearly defined set of accounts or prospects.
In other words, you may see better results hunting (ABM) than farming (Inbound).
But account-based marketing (or ABM) still requires you to be strategic in how you convince and convert your prospects. ABM models are highly relational, so your sales reps need to be savvy in how they reach out and nurture those 1-to-1 connections — especially with digital tools.
That means finding creative ways to increase demand for your product or service through personalized video and email outreach.
Joining us on the show is Tyler Lessard, the VP of Marketing at Vidyard, a video hosting platform that helps businesses succeed through the power of video. Like me, Tyler is obsessed with helping businesses leverage video to:
Build deeper relationships with viewers
Learn more about your audience
Turn viewing insights into revenue
That's why I invited him to join me for this episode of the podcast to discuss how to creatively combine video with an ABM strategy to convert more of your prospects into customers.
If you like the show, please leave us an honest rating and review on iTunes. You'd really be helping me out!
NOTE: You can also listen to the episode here, or download the episode to your device (right click and save).
In This Episode, You'll Learn:
The pros and cons of account-based marketing (ABM)
How account-based marketing differs from inbound marketing
The four stages of an ABM strategy
The importance of building brand awareness before you contact prospects
How to get creative and stand out with personal videos in your email outreach
The psychological benefits video gives you when creating a personal connection with your audience
What tool Vidyard created to make video simple and more accessible for sales reps
How to use video analytics and data to identify your most interested prospects
Tips and tricks for using video to schedule more meetings
The 3 videos you need to help lead prospects towards becoming a customer
How to use video to increase the demand for your product or service
Why adding video to your blog posts boosts your search ranking
How to use video to educate and convince investors
Links & Resources
Thanks for Listening!
Thanks so much for listening to the show! Don't forget to subscribe on iTunes to get automatic updates when new episodes are available.
If you enjoyed the show, please share it using the social media buttons.
Also, it would mean a lot to me if you would leave an honest rating and review on iTunes. Ratings and reviews not only help me serve you better, but they make a huge difference in the show's ranking on iTunes.
If you have any questions you'd like featured on the show, or if you would like to suggest an expert (yourself included!), please let us know HERE.