3 Steps to Guarantee Your Videos Generate ROI (Ep. 28)
by MARCUS KRIEG, on Jun 23, 2016 2:14:00 AM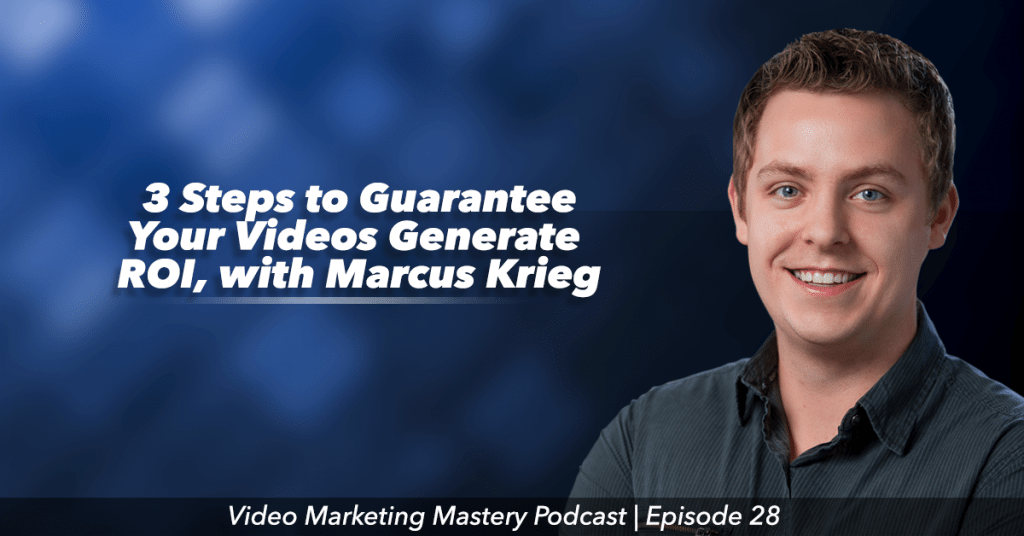 A lot of people jump into video projects with a trial-and-error mentality. Just because you think you'll be able to fix it in post-production, doesn't mean you should. When you do this, you are risking the quality of your video and sacrificing ROI.
Video is a big investment, so you should be considering ways to ensure a successful project before you dive into production. The last thing you want on your hands is a video that isn't performing.
Unfortunately, there isn't a single, surefire formula to make a video that will flourish with your audience. Instead, there are several steps you can take before you begin production that can greatly reduce risk and pretty much guarantee ROI.
So how can you be sure that the video you make today will work for you, attracting and converting customers? Marcus Krieg, our Director of Strategy, will tell you what you should do to create a successful video that will maximize your returns.
Tune into this episode to learn the 3 steps to take that will guarantee your video generates positive ROI.
Get the episode on iTunes: http://apple.co/28T4t2k
If you like the show, please leave us an honest rating and review on iTunes. You'd really be helping me out!
NOTE: You can also listen to the episode here, or download the episode to your device (right click and save).
In This Episode, You'll Learn:
News Update:

YouTube purchased the Directr app

, which helps creators produce iPhone videos using templates—Find out why YouTube took this step and how it will affect businesses and advertisers

What kind of videos are best for generating positive ROI

3 risk-reducing steps to take when producing a video

When to choose a sales video over a marketing video based on your audience size

How to evaluate what kinds of videos will be the best investment for your business

Why it's always important to prioritize the needs of your audience

2 video frameworks to follow that will catch people's attention and get them excited about what you have to offer

Why it's important to get it right the first time and always do your very best

How to play to your strengths to gain a competitive edge when producing a video
Links & Resources
Thanks for Listening!
Thanks so much for listening to the show! Don't forget to subscribe on iTunes to get automatic updates when new episodes are available.
If you enjoyed the show, please share it using the social media buttons you see on the left.
Also, it would mean a lot to me if you would leave an honest rating and review on iTunes. Ratings and reviews not only help me serve you better, but they make a huge difference in the show's ranking on iTunes.
If you have any questions you'd like featured on the show, or if you would like to suggest an expert (yourself included!), please let us know HERE.