Ep. 411: Explore the New Vidyard and LinkedIn Integration
by WireBuzz, on Jun 1, 2021 4:40:01 PM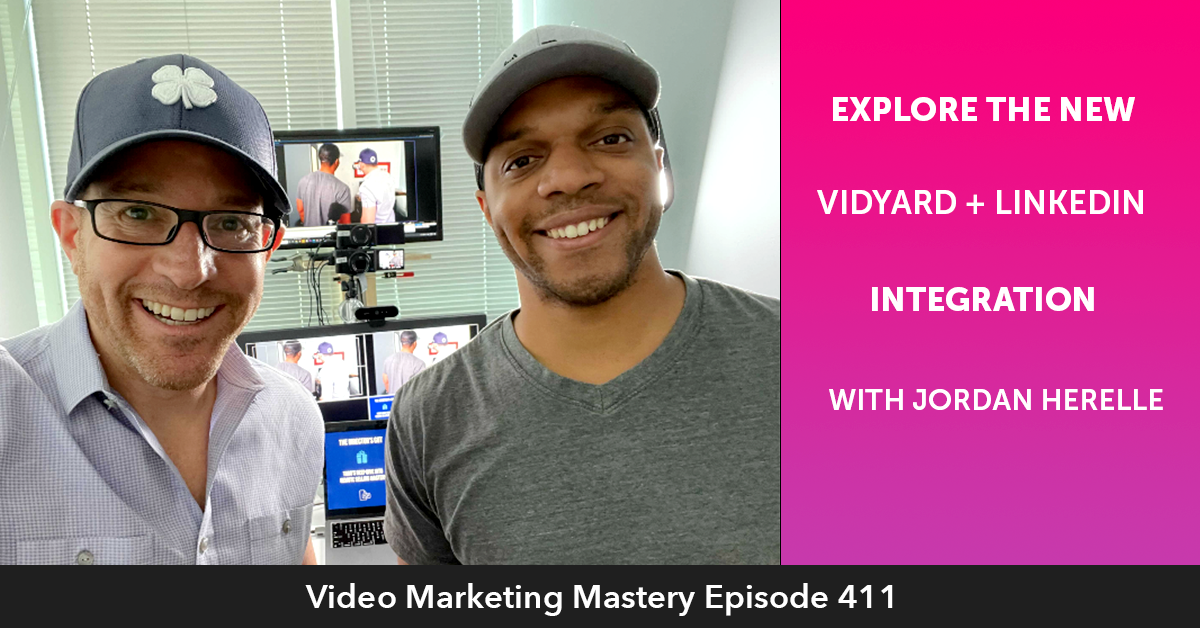 There's a new match made in heaven! And it's between two of our favorite companies, LinkedIn and Vidyard. For all you personalized video lovers out there this is going to be great information for you to utilize!
WireBuzz CEO Todd Hartley spoke with Senior Strategist Jordan Herelle on these new developments on this episode of Video Marketing Mastery.
Vidyard recently added an integration where you can go to your messages on LinkedIn and start your 1:1 personalized video right from the platform! #DAMN! This is going to be so valuable when forming more personal connections with people on LinkedIn.
And it doesn't stop there…
In the past, you could only record your screen from a browser. But now there is a new desktop app by Vidyard that allows you to screen record from your desktop. This means you can record a PowerPoint, Keynote, etc.
YOUR BUSINESS TAKE AWAY
If you just had a meeting with someone who experienced confusion, now you can record your face talking to them, while coaching them through your slides. Showing and telling is super powerful because while you're providing them with more clarity...they are building a relationship with your face.
And now the last piece of what's new...the video bubble!
Instead of having your face appear the size of a postage stamp at the bottom of the screen in the video, you can make your face bigger! It's very flexible. The bigger the better! In fact, the more they can see your face, the more they will connect with you. Got it? You can resize it during the video, move it around the screen, and choose how you want to appear. And we know at this point that face to face connection with your audience is everything. This is going to provide a MASSIVE personalized experience for your customer, and it will pay off...literally!
Use these new tools to your advantage and you'll be closing deals like never before!
To learn how to sell remotely, click here and get free access to Jordan Herelle's 20 minutes of tactics:
https://www.wirebuzz.com/jordan
Click to learn about Todd's Remote Selling Bootcamp:
https://toddhartley.com/remoteselling/
Follow Jordan on Linkedin:
https://www.linkedin.com/in/jordanherelle/