Ep. 409: 3 Steps for Planning your Next Video Project
by WireBuzz, on Jul 7, 2021 4:14:22 PM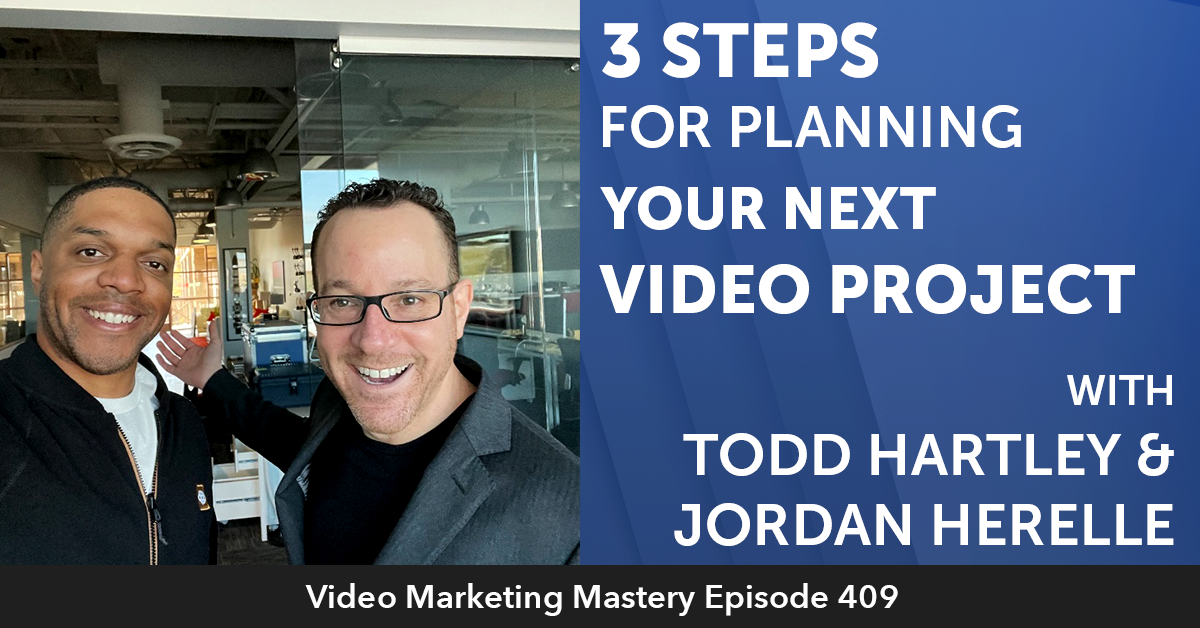 You got the green light so now it's time to step on the gas and get your video project moving. Now what?
In this episode of Video Marketing Mastery, CEO Todd Hartley talks with Senior Strategist Jordan Herelle on three crucial steps you need to take with your agency partner that will ensure your video project will be off to a successful start.
Step One: The Big Vision
Right off the bat, share your vision and goals with your video production team. Here at Wirebuzz we call it the "deep dive" process where we meet to discuss your project and the services you provide so we can come up with the best plan of action. This allows us to create compelling visuals and write a script for the video that will blow your target audience away.
Step Two: Align on Expectations
It is important to align on expectations and budget. How much can you spend? What are your KPIs? What are the expectations you have for your video partner? Communicating these things will set your team up for success and ultimately make the video project a home run.
Step Three: Trusted Communication
Trust and communication are paramount to a successful project. Be clear and relay all information about certain outcomes to your team. This can include regulatory limitations, where the video will live, and time expectations. Creating a back and forth stream of communication will allow your end product to be flawless and make everyone's lives easier.
Helpful Tip: With all of this in mind, remember not to gate your content by forcing visitors to enter the email address before they are allowed to watch it. Instead of creating a point of friction and making your prospects jump through hoops to learn about your solution, your sales team will be better served if every prospect that wants to learn can start watching your video right away. You want to keep the video and website content as smooth sailing as possible. Creating friction, also known as the psychological resistance or irritation for completing an online task is a huge problem that will unfortunately lead to less engagement. Provide value and transfer your knowledge.
Jordan has 20 minutes of free video where he's teaching some of his best strategies for selling remotely. To access Jordan's training video, visit: www.wirebuzz.com/jordan
Need to get your marketing and sales teams trained in remote selling?
Visit: www.ToddHartley.com