Ep. 398: Why Helpful Content Generates More Leads w/ Thomas Hicks
by WireBuzz, on Jun 16, 2021 5:04:26 PM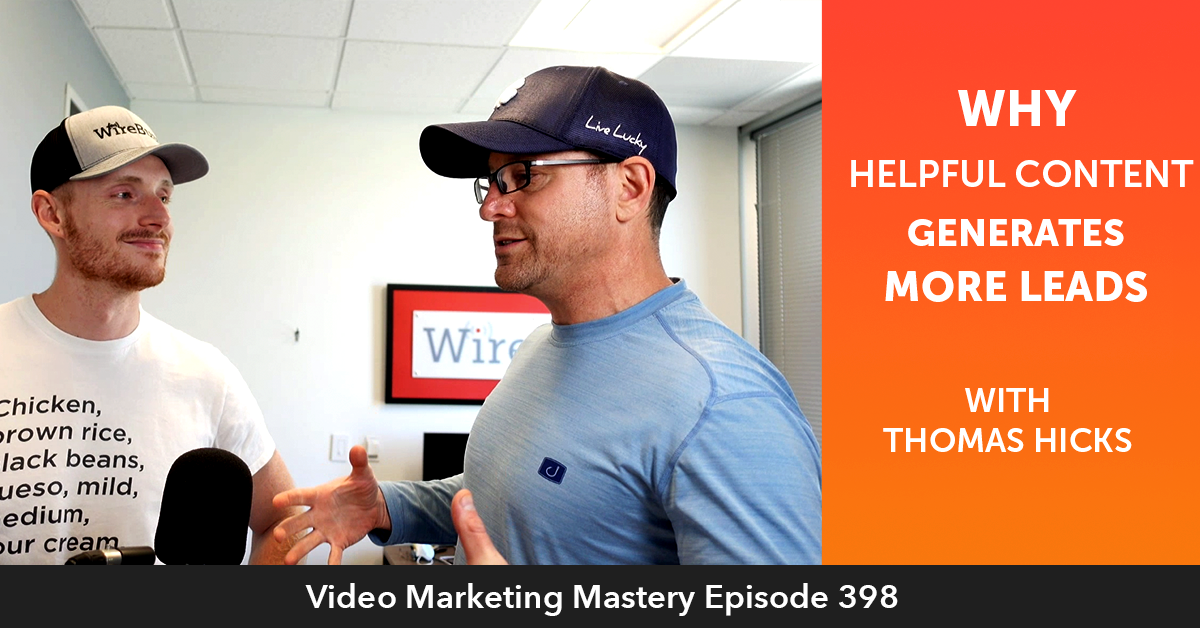 Here's something to ask yourself: What's your mindset when you post your content on social media? Of course the end goal is to book a meeting and sell your service. But what if we told you there's a secret way to think rather than the obvious end result?
In this episode of Video Marketing Mastery CEO Todd Hartley speaks with WireBuzz Strategist Thomas Hicks.
They talk about how when you are being helpful through your videos you are being of service to others. It's not about being egotistical and shoving your product or service down people's throats. There's gotta be a level of sincerity to how you share your knowledge by doing it in a way that is helpful. When people come across your content on LinkedIn, Facebook, etc. and feel like they have learned something from you, you become their guru through the content you provide.
You don't have to be out there creating content that comes across as "salesy". Just add value by being helpful. And in turn people will want to follow you, learn from you, share your information, and hire you when the time is right. And the result of that is your funnel becomes larger! All from sharing your knowledge and doing it in a way that is helpful to others.
Something else to consider is when people really understand you through your videos and content, they are already going to feel familiar with you when they meet you in person. The people who get hired today aren't the ones with the crazy long resumes with a list of big names on it. It's the people who go above and beyond by being of service to their prospects.
By giving out that information and ultimately being as helpful as possible, people will gravitate to you and want to hire you.
As Todd say's in this episode "Helpful is the new viral!"