The Key Differences Between Facebook and YouTube Videos
by STRONZ VANDERPLOEG, on Oct 26, 2016 7:37:00 AM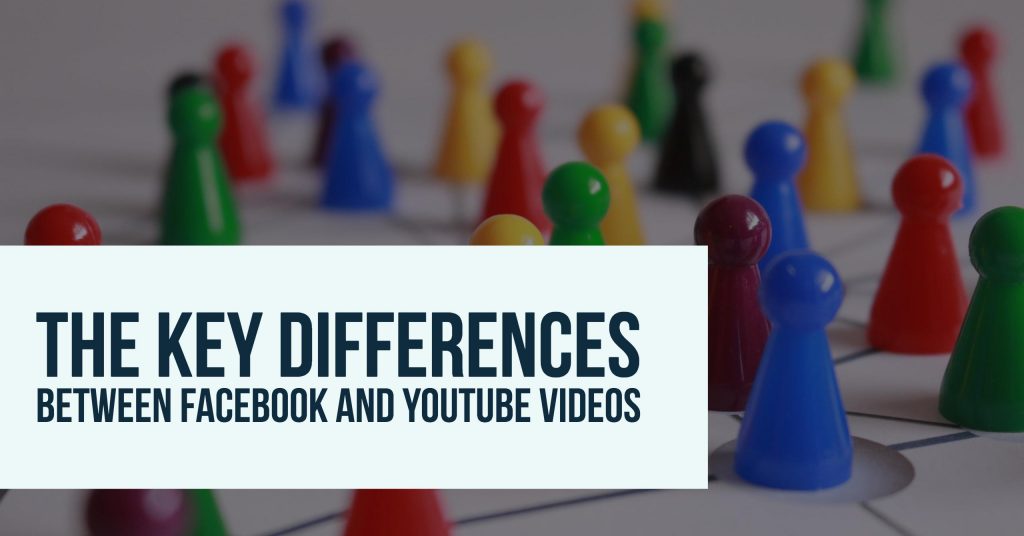 Think Facebook and YouTube videos are the same? Think again.
Both platforms use video very differently.
Just think about how both social media sites function...
Facebook uses a News Feed, which means that your video, like any other post, is nearly impossible to find after a day or so.
YouTube, on the other hand, is a search engine, which means your videos have a longer shelf-life because they can easily be discovered. In fact, YouTube is the second largest search engine in the world, after Google.
Plus, the way Facebook and YouTube define a "view" is very different. On YouTube, you have to actually click on a video to count it as a view (auto-played YouTube video views aren't recorded). Even with YouTube ads, they only record views after someone watches the ad for 30 seconds.
Contrast that with Facebook, where videos autoplay in the News Feed as you scroll past them. If you linger for just 3 seconds, even if you don't look at the video, Facebook considers that a view.
And those are just two of the biggest differences. There are many other reasons why you may want to choose to upload your video to one site over the other, or even potentially create different versions of your video and use both, like we do.
In this episode, I'll share how to use video on both platforms effectively, so take a look!
In this video, you'll learn:
The key differences between Facebook and YouTube videos

How you can use each platform to reach separate marketing goals