5 Video Production Options For Any Budget
by STRONZ VANDERPLOEG, on Nov 14, 2016 7:41:00 PM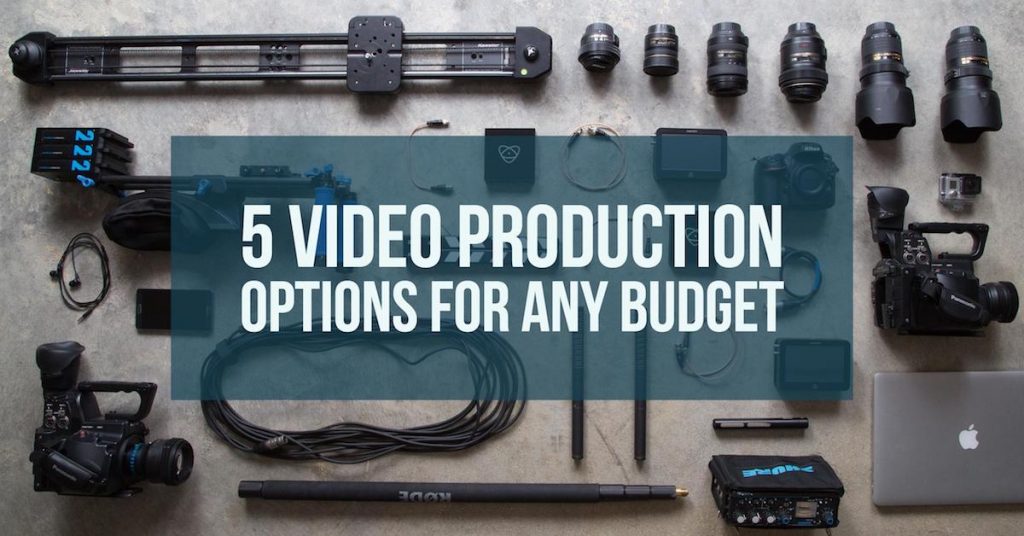 Want to make a marketing video for your business?
Fortunately, you have options.
If you're on a tight budget, you probably already have all of the tools you need. These days you can shoot a video and edit it on your iPhone, and many consumer cameras are capable of producing decent footage.
But if you unless you have a lot of experience, you're probably sacrificing quality for price. And low quality videos can rub a lot of your potential customers the wrong way.
Another option is to hire individual contractor to help you improve the production value of your video.
A freelance videographer can help you improve your footage and audio quality. That said, it takes a variety of skillsets to make a great video. In order to check all the boxes, you might also need to hire a scriptwriter or an editor. And don't forget the importance of a smart video strategy that ties it all together!
In that scenario, you're basically managing the project yourself and hiring people with the skills you lack. But if you want someone to manage the project for you, then you're looking at the next three options.
Free Bonus: Discover how to protect your video investment from costly mistakes and errors during pre-production, with this free checklist. Click here for instant access!
The first done-for-you video option is working with a full-staff video production company. These guys are great at all aspects of production, with just one problem...most video production companies don't understand marketing.
And if you don't have an experienced video marketer on your team, you may end up leaving a lot of money on the table.
In that case, you may want to hire a video marketing agency instead. Some video marketing agencies, like WireBuzz, also offer other marketing services. But if you want all your marketing managed by one company, then you're going to need a full service agency.
The problem with full service agencies is that the cost usually goes up a great deal and you're going to be working with a lot of junior staff. Plus, generalists are rarely exceptional at any one thing.
Is your head spinning yet?
It's understandable. They all have different pros and cons, so you really understand to understand your priorities and capabilities before embarking on your next video project.
To get a better understanding of your options, watch this video!
In this video, you'll learn:
The different options you have when making a video for your business

What you need to determine before you choose who makes your video

How to choose the right way to produce a video depending on your budget