Learn our secrets at a fraction of the cost and get coached by our team of specialists.
When a company hires WireBuzz to build their journey pages, they are making a significant investment. Most companies have multiple decision makers to target, which means multiple pages. This can make accelerating your sales process an expensive investment.
We believe you shouldn't have to have a Fortune 500 budget to benefit from our services. In fact, as an up-and-coming company, it's just as important—if not more—for you to be able to influence key decision makers. Our cost-effective solution will provide you with the knowledge and coaching you need to transform your company's website into an effortless buying experience at a fraction of the cost.
You'll be working with the same strategists, copywriters, and video producers who work with our largest clients.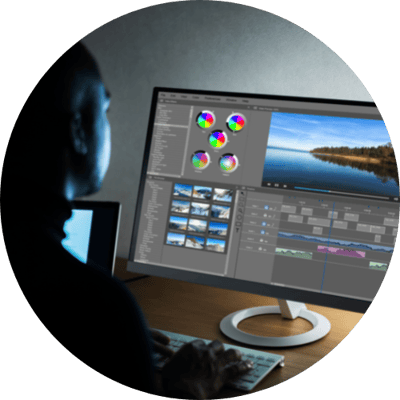 Our team will coach you through our sales momentum-generating process and work with you to successfully complete one journey page with videos on your website. From there, you will have the tools you need to easily repeat our proven sales acceleration process on your own for each of the remaining decision makers you need to influence. Throughout our
eight

-stage training program, you will participate in eight one hour sessions with our team of experts.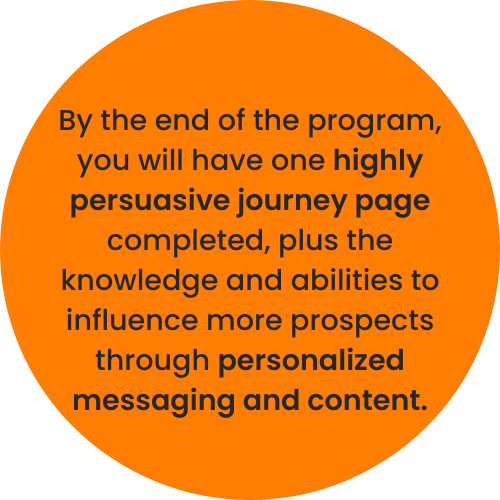 The WireBuzz secret revolves around leveraging four vital strategies:
Each type of prospect decision maker involved in evaluating your solution needs their own customer journey page.

The written information on each journey page needs to be succinct, personalized, and relevant to that person's needs, pain, and frustration.

Each page needs relevant videos because people are 4x more likely to watch videos than read text, and after watching they are 85% more likely to buy.

Your sales person needs to be trained to get the right page in front of the right decision maker.
This is how we generate momentum! When prospects can easily see how your solution impacts them, they buy faster.
Session 1
Learn about the WireBuzz Momentum Method and identify your key persona groups using our Persona Group Worksheet.
Session 2
Identify the needs of one persona group and write the first draft for your first journey page with guidance from our copywriting team.
Session 3
Review the first draft of your journey page copy, learn what worked, and target the areas to improve and enhance.
Session 4
Finalize the journey page copy, learn effective video scripting methodology, and start writing your explainer video script.
Session 5
Review your explainer video script and discuss revisions, learn how to create storyboards, and receive guidance on creating impactful testimonial videos. Then record your videos to send to an editor (recommendations will be provided)
Session 6
Receive feedback on video revisions and learn to set up the appropriate video player to enable you to prioritize interested buyers.
Session 7
Work with our design team to finalize the journey page layout, and review any additional video feedback.
Session 8
Recap and reflection. Learn the best practices for your sales team to leverage your page using text and email. Recap what you have learned over the program and get answers to any lingering questions.